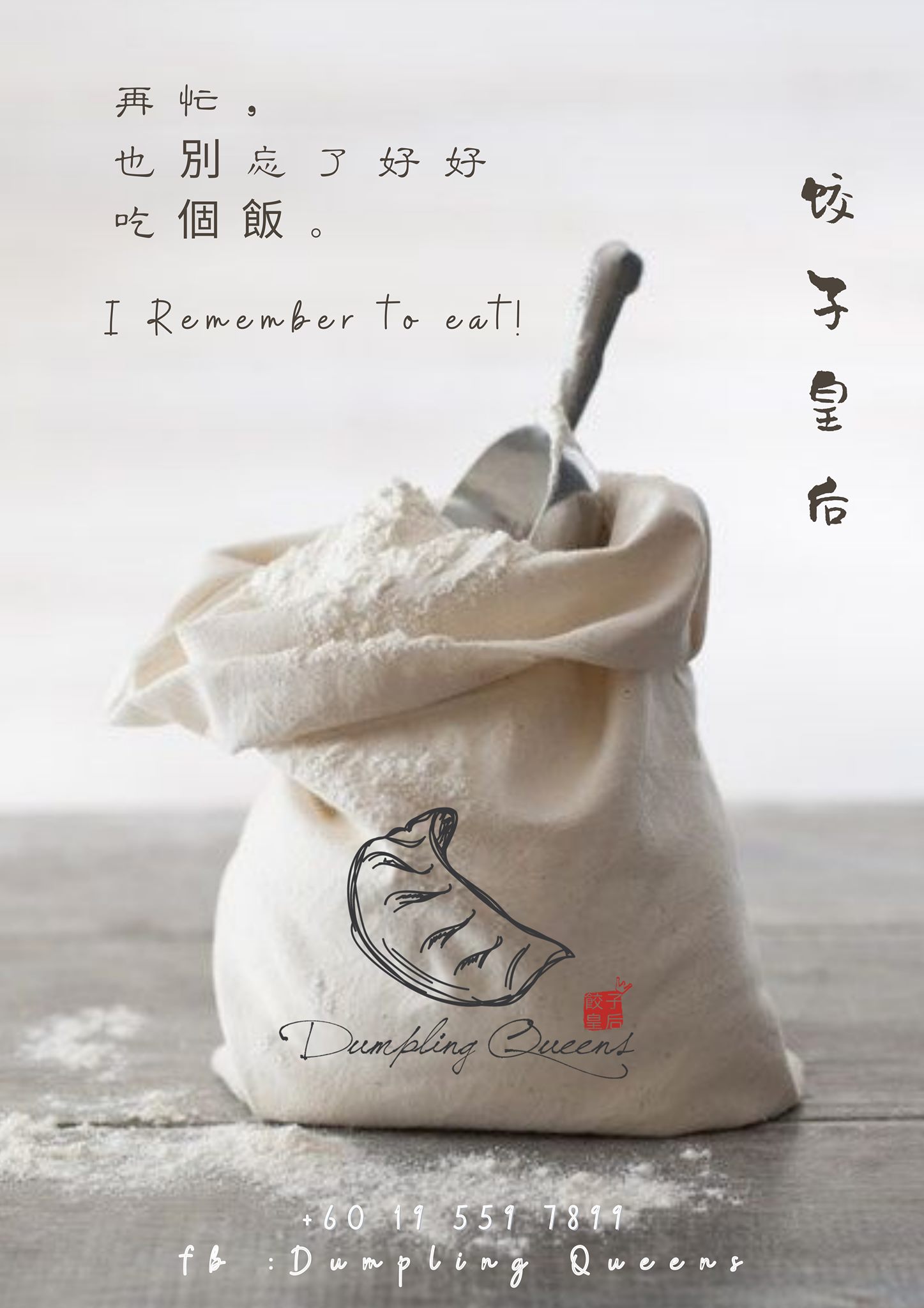 再忙,
也別忘了好好吃个饭!
饺子本身就是正餐,主食, 已经很鲜香喷喷了

,再配上我们饺子皇后独家研发,秘制,轻易就上瘾的辣椒油



& 黑醋,绝对能让你不知不觉中消灭20个












!
Please remember to eat

!!!
Dumplings, or jiǎo zi 饺子 are main dish of Chinese meal !!
The bite-sized food is soft and chewy. We in Dumpling Queens


offer a wide variety of fillings inside from Pork

, Chicken

, Vegetables

to Seafoods

! Dumplings are usually consume in two bites to fully appreciate the combined taste of our thin flour wrapper, meat filling, and broth.