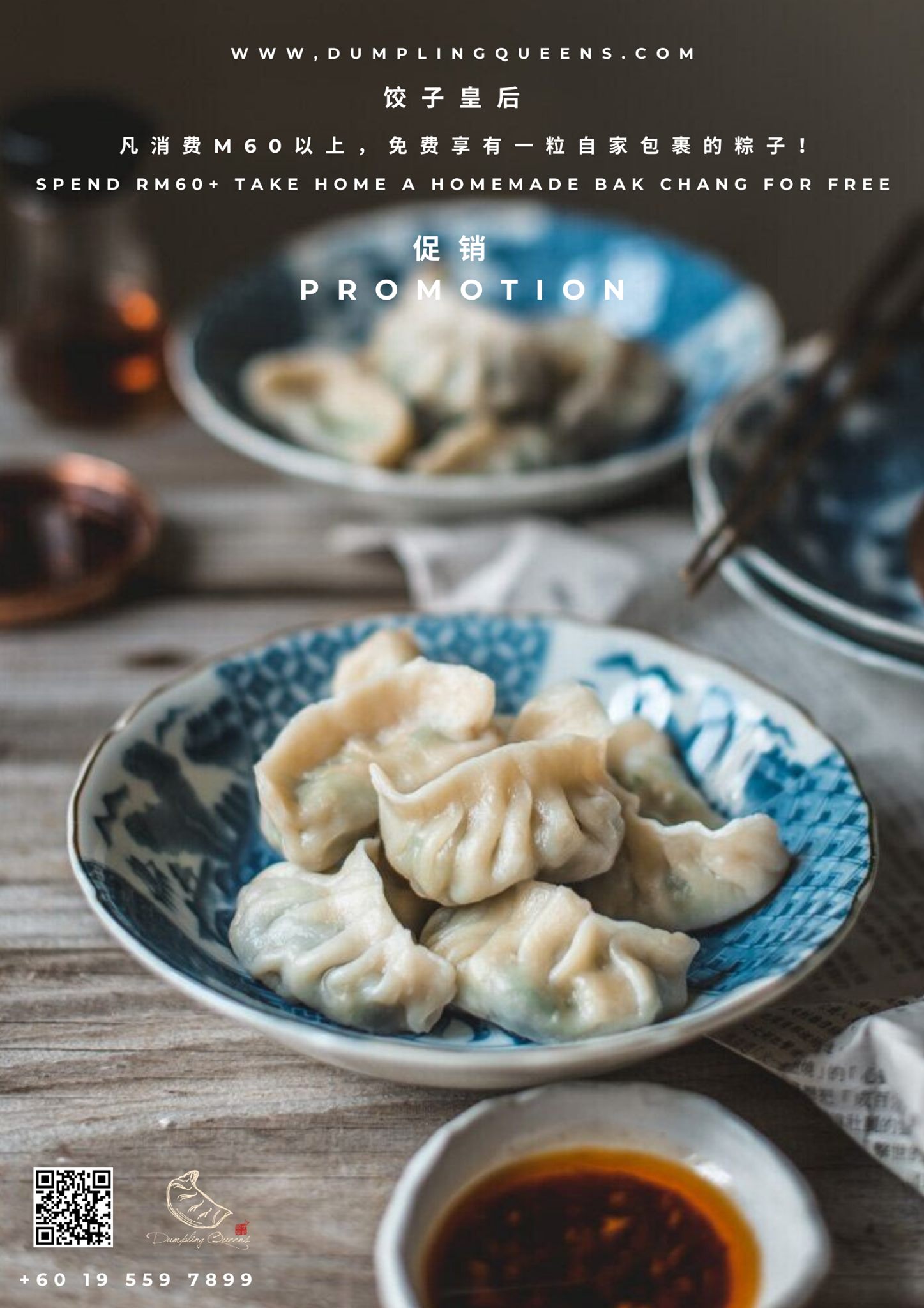 我們带你去梦境,再带你回來现实!
你尝试了我们饺子皇后💃👑的每一样独特风格纯手工,馅肉饱满,色味俱佳,无法言喻的新产品了吗?
🌼 95% 鲜滑🦐虾饺
🌼 特级🥬梅菜饺子
🌼 祖传粽子
🌼 🐟鱼肉+🐷猪肉+🥬韭菜酿豆腐卜
🌼 其它畅销口味饺子🥟🥟🥟
❗️端午节促销‼️
🐲 凡消费M60以上,免费享有一粒自家包裹的粽子!🎁
Have you tried our Dumpling Queens ALL homemade NEW products?
🌸 95% Prawn Paste Dumpling 🦐
🌸 Premium Preserved Vegetable Dumpling 🥬
🌸 Grandmother Recipe Bak Chang
🌸 🐟Fish + 🐷Pork+🥬Chives Tofu Pok
🌸 The rest of our popular🥟🥟🥟
Are you aware of our beautiful treat on our recent promotions?
❗️Dragon Boat Festival Promotion ‼️
🐲 Spend RM60+ take home a homemade Bak Chang for free!!
赶紧到我们的网站或跟我们客服下单吧!💖🎁
Order now through our website or contact our customer service to get your free gift!