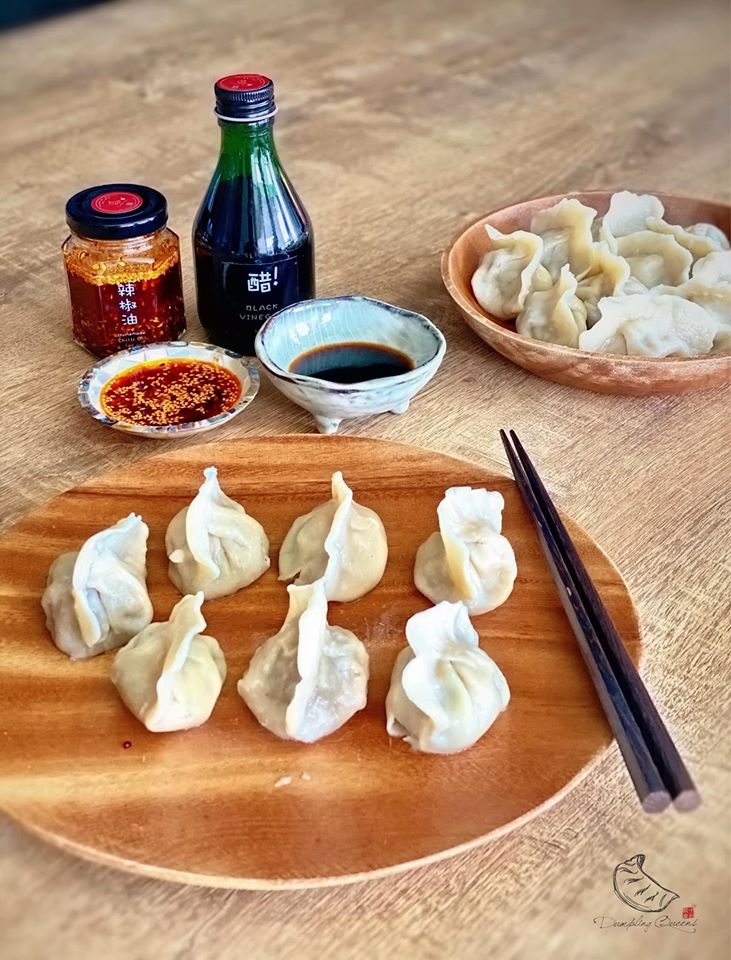 现包现煮饺子皇后💃👑🥟:
💜 95% 鲜滑虾饺
💜 特级梅菜饺子
... ... 煮好的水饺,配上我们独家秘制馋嘴会上瘾的辣椒油🌶️及黑醋蘸料,不光是为了提升味道,用对了调料,绝对会让每个饺子直接拥有了生命 ☀️,通通都让你吃的满嘴留香,感觉整个世界都完整啦!🌎
除了冷冻,别忘了也可以订购我们煮熟的饺子哦!
🍃 水煮
🍃 锅贴
Dumplings are just everything 💙 especially when they are freshly made and cook instantly!! Feel the deliciously meaty, light and fragrant in every single bite of the:
☘️ 95% Tiger Prawn Paste Dumplings
☘️ Premium Preserved Vegetables Dumplings
The most favourite way to eat these tiny delights is drizzled with surely, the greatest dumpling sauce known to man ~
🌸 Our own Curated sauces are 100% handmade in house 🏡by Chef Wei👩‍🍳!
🌶️ Hot Chilli Oil - An authentic blend of salty, sweet, sour and spice.
💧 Black Vinegar - Full bodied, malty, complex taste with a faintly sweet flavour.
Our invigorating Secret Sauces not only add significant element profile to our wide variety of dumpling flavours but also great integrations for all types of cold appetisers 🥒🥬🥨🧀🥗,braised meats 🍖 and fish 🐟, and noodles. 🥢🍜
Now, who's hungry? 🤤🤤