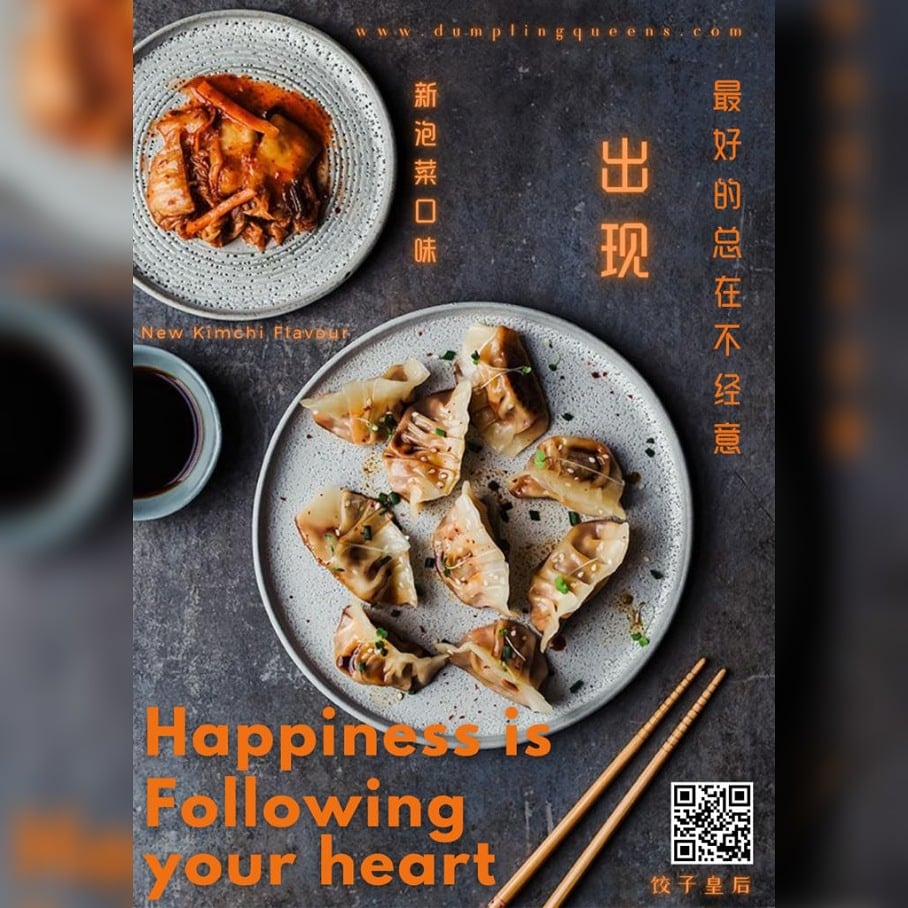 吃喜欢的饺子
爱你所爱的人
过可爱的人生!
饺子皇后, 再一次经历了无数个辗转难眠的夜晚,研发出来的自家泡菜饺子🥟终于跟大家见面了!不仅味道纯正,天然健康,还比韩国泡菜都好吃呢!(只是泡菜也可以预定,随时信息我们哦!)
腌制的泡菜, 特别的多汁,混合在饺子肉馅里,顿时让馅也变得非常水嫩多汁,每一口都能带着汤汁柔软的进入口中😋 ... 肉汁和菜汁直往外冒,吃在嘴里鲜美香醇,爽口又开胃,那口感真绝了!😍
再分享一个大家都已经知道的小秘密:配上我们饺子皇后独家秘制的辣椒油和香醋,就是被食物治愈的一天了!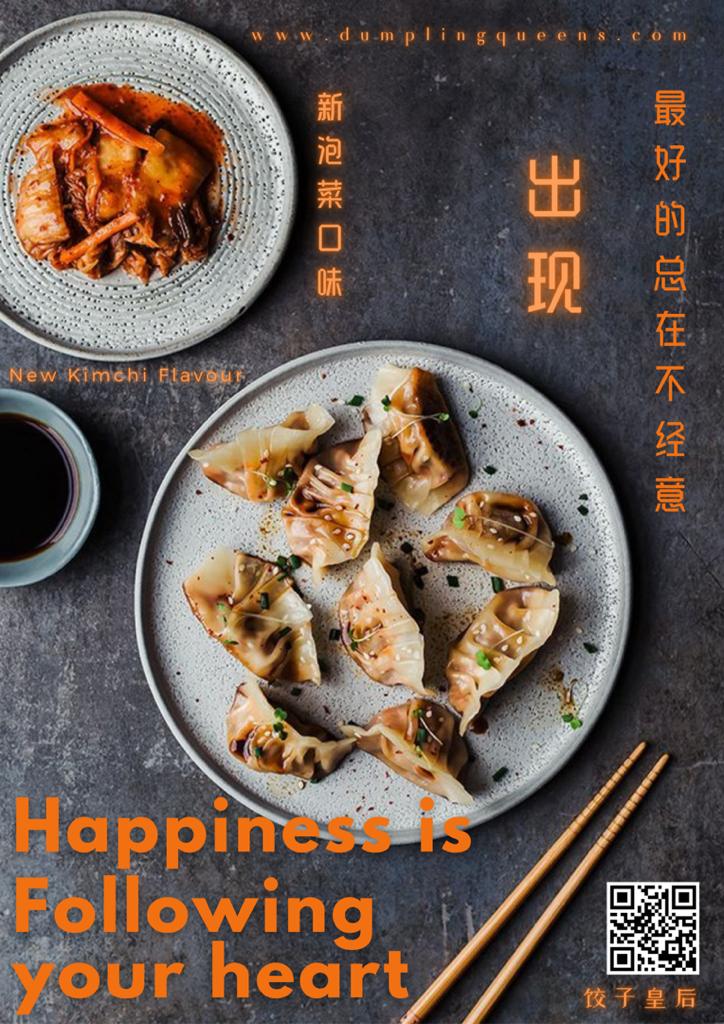 Eat What You LOVE
And LOVE Your Life!
We Spice up our vast collection of Dumplings 🥟🥟🥟 by adding another long experimental flavour using our natural homemade Kimchi , true to its nature as a super health food! (We sell just Kimchi as well, just message us to pre-prder)
We worked and reworked this recipe's ratio and technique until we were fully satisfied with the end result. We in Dumpling Queens 👸 ate a lot ! But it was all worth it in the end, as these are JUST SOOOO GOOOOOD ! Today we are still eating them! 😂
The new Kimchi Dumpling has a serious savory kick ~ mellow, refreshing and appetising! That taste is simply amazing! I promise you will eat 1 pack 10 pieces in a go! Mark my Words! 🤞
And …Let us reveal a little known secret : 🤫
With our dumpling queen's EXCLUSIVE, BEST, UNIQUE, SPECIAL homemade Chilli Oil and Black Vinegar, you will definitely call it a day - healed by HEAVENLY DUMPLINGS.
#DumplingQueens #饺子皇后
#全手工制作 #纯正 #Authentic #handmade
#地道 #正宗 #Original #homemade
#娘惹粽子 #NyonyaChang
#娘惹 #Nyonya #粽子 #bakchang
#菜粿 #沙葛菜粿 #ChaiKuih
#手工饺子 #饺子 #jiǎozi #potstickers
#gyoza #东北饺子
#吉隆坡 #槟城
#kualalumpur #penang #premiumfood