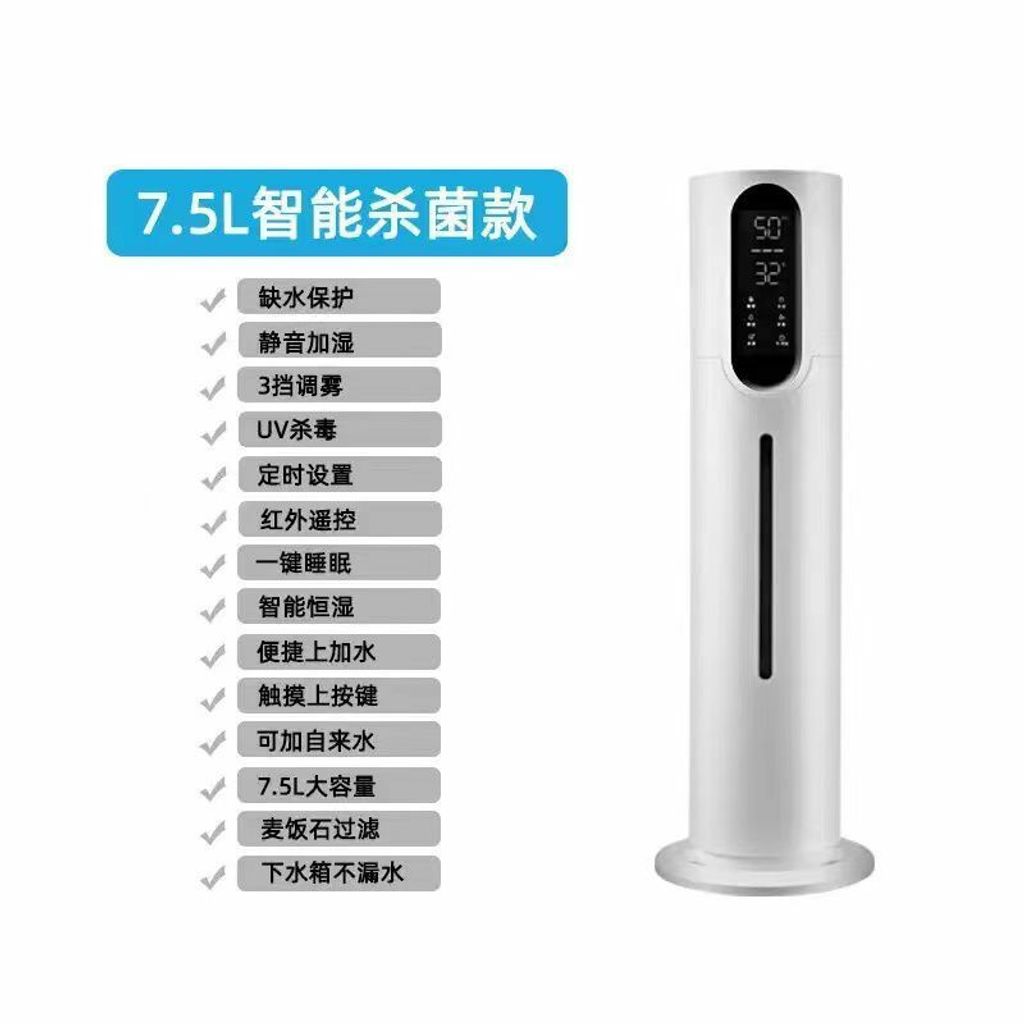 新推出 NEW
智能消毒雾化喷雾器 Ultra Sonic Humidifier ~ PHUS
智能消毒雾化喷雾器 Ultra Sonic Humidifier ~ PHUS
Features:
Voltage:110V-220V
smart sterilization version
Capacity:7.5L
1) Large capacity / intelligent humidification: Ultrasonic hot and cold mist humidifier for bedroom, with triple purification, intelligent humidification system and essential oil diffuser.
2) Top filling / leak-proof / easy to clean: This warm mist humidifier can take up to 1 minute for easy filling. Little maintenance is required.
3) The top-fill construction ensures years of reliable and leak-proof operation.Ultra Silent / Sleep Mode: The large-capacity bedroom humidifier produces a near-silent frequency (<30dB), ensuring ultra-quiet operation and allowing you to sleep all night.
4) Product features: four intelligent controls, plus water design, UV sterilization, silent operation does not disturb sleep, high-end ABS material, 7.5L large capacity, wide diameter easy to clean, 12H timing
7.5L智能杀菌款
缺水保护
静音加湿
3档调雾
UV杀毒
定时设置
红外遥控
一键睡眠
智能恒湿
便捷上加水
触摸上按键
可加自来水
7.5L大容量
麦饭石过滤
下水箱不漏水